SUSPICION NATION
MEDIA COVERAGE OF EVENT:

PARTICIPATING COMMUNITY ORGANIZATIONS:

DESSERT RECEPTION - DISTINGUISHED HONORARY CO-CHAIRS

Panelists: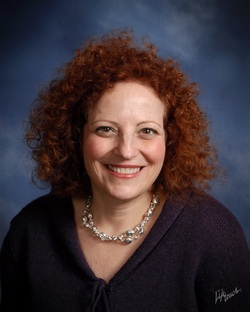 KAREN J. AROESTY is the Regional Director of the Anti-Defamation League, Missouri/Southern Illinois. Karen staffs the work of the US Attorney's Hate Crimes Task Force, a bi-state collaboration of representatives of federal and state law enforcement, education, advocacy and social justice. Karen also trains the St. Louis County and Municipal Police on hate crimes. In 2011, she convened the statewide Roundtable on Bias-Based Policing, reviewing legislation and policy around Missouri's Racial Profiling Statute. In 2001, Karen was appointed by St. Louis County Executive Charlie Dooley to the St. Louis County Human Relations Commission. Karen has degrees from Barnard College and Washington University School of Law.
---
Steve Runge: When the Ferguson crisis erupted, Charlack Chief of Police Steve Runge became the first area police chief to reach out to the Urban League of Greater St. Louis, the Diversity Awareness Partnership, and the NAACP. Then, using love of sports as common ground, he partnered with the Rams and Cardinals to obtain jerseys, game tickets, and other items for area children and their parents. He's currently furthering this initiative with a new program, Cops and Kids STL. Chief Runge continues to be an active problem-solver, committed to opening dialogues, mending wounds, and ensuring the preservation of life and property in the greater St. Louis community. A resident of Florissant, Chief Runge has an MBA from Lindenwood University.


---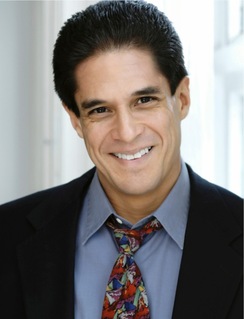 RAUL A. REYES is an attorney, journalist and television commentator in New York City. A member of the Board of Contributors of USA Today, he has written for The New York Times, Los Angeles Times, Christian Science Monitor, Huffington Post, Texas Monthly, and NBCNews.com. He has appeared on The Today Show, CNN, MSNBC, BBC, and NPR. Reyes is a graduate of Harvard University and Columbia Law School.
---
ANTHONY GRAY is the Senior Managing Partner of Johnson Gray, LLC, and attorney for the family of Michael Brown. He has served in the United States Marine Corps, and as a Police Officer in St. Louis County. Formerly a Municipal Judge in Wellston, Anthony currently serves the community as Director of Public Safety for the City of Pine Lawn; Attorney for the Village of Hanley Hills and the City of Dellwood; and acts as General Counsel for the Northeast Fire Protection District. He holds a BSBA from the University of Missouri St. Louis (graduating cum laude) and a J.D. from the Washington University School of Law.


---
Moderator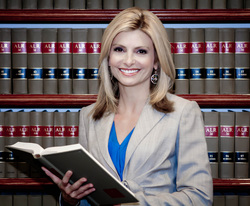 LISA BLOOM, a civil rights lawyer, is the legal analyst for NBC News, and frequently appears on The Today Show, as well as on CNN, CBS, HLN and MSNBC. An award-winning TV legal expert, Lisa has made thousands of broadcast appearances over the last decade, covering every major crime/trial story in the United States -- including that in Ferguson -- and is one of the most sought-after voices in American law. As a trial lawyer Lisa has taken on 'David-and-Goliath' battles on behalf of the vulnerable, against some of the most powerful forces in our culture, and has set legal precedent on many important social issues in U.S society. The NY Times bestselling author of THINK and SWAGGER, Lisa has written numerous articles for The New York Times, The Los Angeles Times, Huffington Post, The Daily Beast and others. She is a graduate of Yale Law School and the founder and managing partner of The Bloom Firm.

Lisa Bloom's book SUSPICION NATION (Feb 2014) was published on the second anniversary of Trayvon Martin's death, and is the first book on the Zimmerman trial.

PRAISE for SUSPICION NATION:

"Lisa Bloom's SUSPICION NATION is more than an indictment of the racist American justice system that failed Trayvon Martin - it also asks the question, Why do we continue to be bitterly divided over issues of color and gun legislation?" --- Vanity Fair Magazine

"This book is a crusading call for change - and a penetrating inventory of our racially divided country. It is a tribute to Bloom's candor that SUSPICION NATION will make readers squirm. Her message has the potential to inspire a national dialogue, if we have the courage to read it."
--- Jami Floyd, Legal Analyst, Al Jazeera America

"Lisa Bloom brings her expert legal eye to the lethal cocktail of racial inequality, ludicrously outdated gun laws, and a culture of violence that led to the senseless killing of an unarmed seventeen-year-old boy. Read this book, get angry, and demand change."
--- Piers Morgan, host Piers Morgan Live

---